Make a donation to MDSC!
Your support makes the music possible. Please be generous!
You can donate online using a credit card via PayPal. To use this convenient feature click the PayPal button below. Using this button allows you to earmark your donation for the fund you wish to support. Our various funds are described below.
Of course, you can always donate by check or money order using our donor form. For a donor form you can print out, complete, and mail, click here.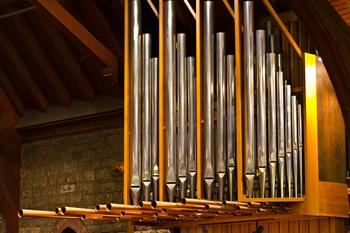 The Mount Desert Summer Chorale is a volunteer organization with just a few paid staff members.  Putting on outstanding programs takes contributions of many kinds from many people.  Your generous financial support funds scholarships for high school and college singers, honoraria for outstanding professional musicians to assist us, music purchases, and the many other expenses associated with running a healthy musical enterprise.  Your donation keeps the Mount Desert Summer Chorale strong and vibrant.  
The Mount Desert Summer Chorale is a not-for-profit 501(c)(3) corporation (tax ID 31-1781633). All donations are fully tax-deductible to the extent allowed by law. Also, since many companies match charitable donations made by their employees and retirees, consider applying for matching funds if you are eligible.
You can support the Chorale in the various ways described below.
---
General Fund
The General Fund Supports the day-to-day operations of the organization and provides significant funding for our annual concerts and special events.  Approximately one-third of our budget comes from private donations to the General Fund.
Al and Eva Meyer Fund
Established in 2000, this fund honors Al and Eva Meyer.  Al was a longtime Chorale member much loved and respected for writing program notes, translations, and other resources that enhanced the musical experience for both Chorale members and the audience.  The Meyer Fund supports the educational mission of the Chorale by providing scholarships for high school and college students who sing in the choir and paying conservatory students to play in the orchestra.
Fund for the Future
The Fund for the Future was established in 2006 to help provide the Chorale with dependable annual income. We use 4% of the fund's value on September 30 as revenue for the following fiscal year, and we occasionally borrow larger amounts from the fund for extraordinary expenses.  Whether your gift is large or small, you help to ensure that future singers and audiences can enjoy the work of the Mount Desert Summer Chorale for generations to come.
---
An Additional Way to Contribute:
Planned Giving
You can ensure the Chorale's long-term health and success by remembering us in your will, or you can designate the Chorale as a beneficiary of an IRA.  Generations to come will be grateful for your generosity and foresight.
To read more about planned giving, click here.